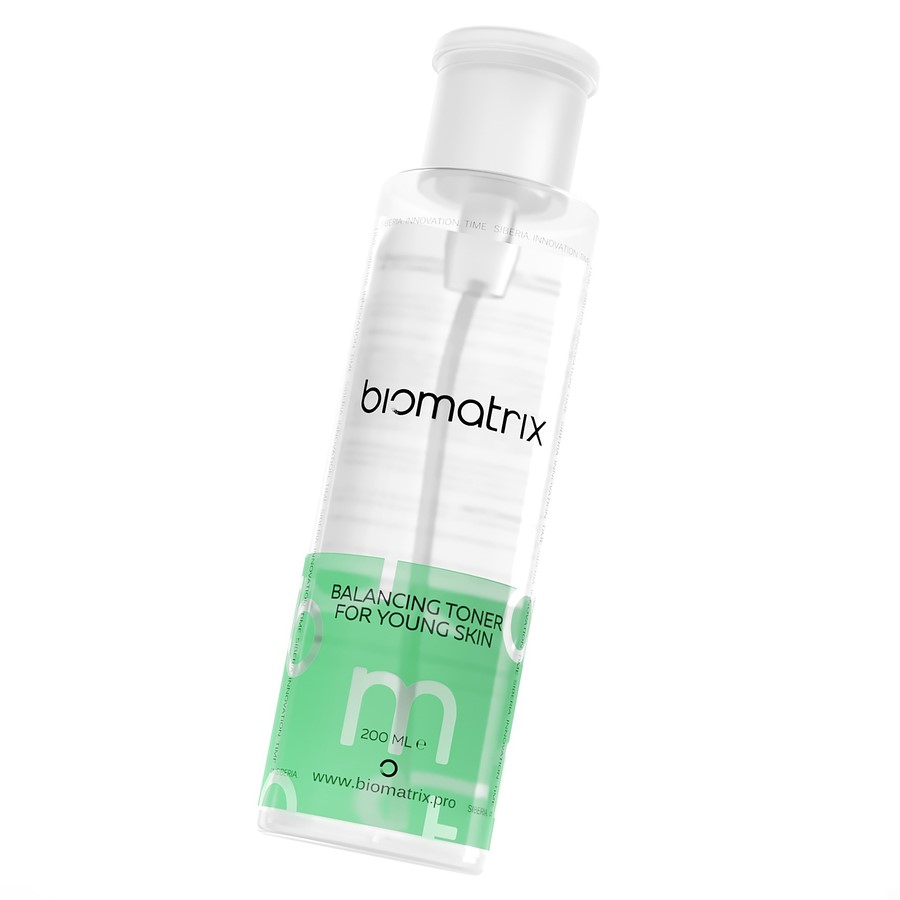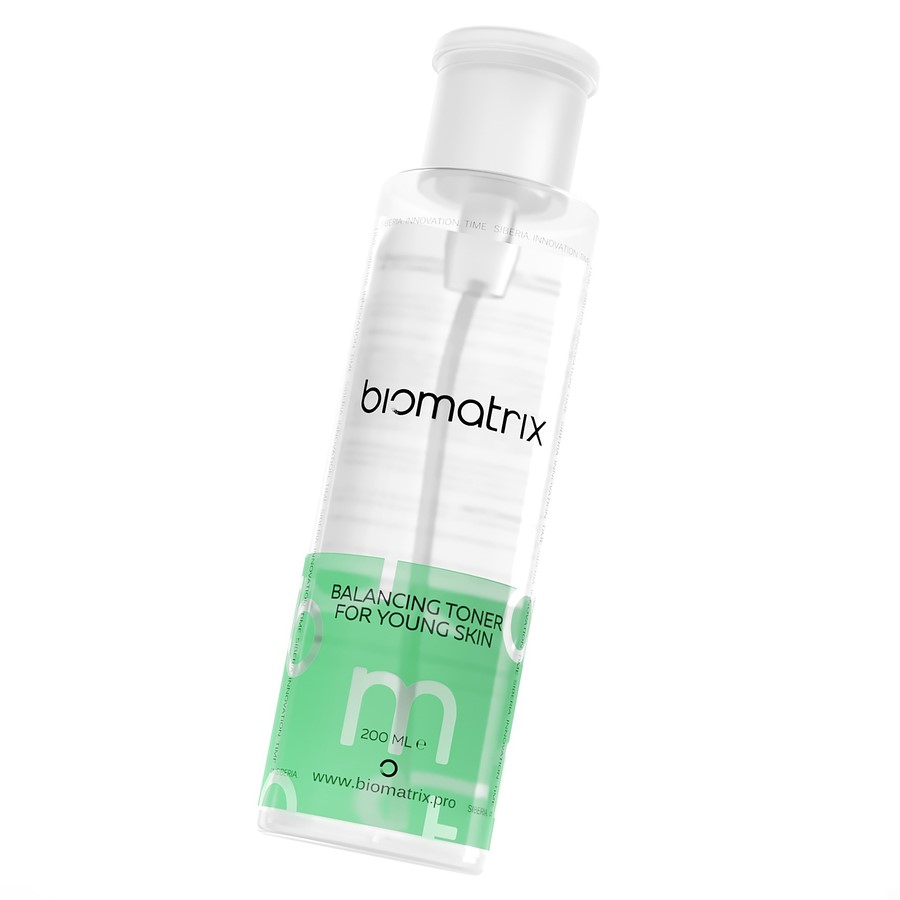 BIOMATRIX BALANCING TONER FOR YOUNG SKIN
Balancing tonic for young skin, and closing cleansing with instant hydration normalizes skin physiology.

Bottle with disc top 200 ml
Recommended in-home care for moisturizing and toning the skin after washing. It collects the remains of horny scales, surfactants and decorative cosmetics from the skin, preparing it for the next stage of care.
Affects young skin gently, and normalizes its physiology.
Moisturizes instantly and has a cumulative effect.
Reduces redness and flaking, makes skin soft and supple.
Nourishes the skin with vitamins, tones and improves its condition.
Can be prescribed to patients from 10 years of age
Molecular complex with a high concentration of humidifying substances
A molecular complex of natural biopolymers (hyaluronic acid, alginate, and pullulan) ensures a slow release of moisturizing factors.
Moisturizing complex:
Urea
– A component of the natural moisturizing factor, osmolyte, involved in the regulation of salt.
Serene
– A component of the natural moisturizing factor, binds water molecules, forming a stable complex.
Trehalose
– Glucose disaccharide protects cells from freezing and destruction by enzymes.
Glycerol
– An active participant in the internal water circulation system in cell membranes.
Complex of plant anti-inflammatory extracts
Witch hazel: Tone the skin, have anti-inflammatory, softening, and astringent effects, and improve microcirculation. It has bactericidal and antimicrobial properties.
Aloe vera: Moisturize, soothe, and have antioxidant properties. Accelerate blood microcirculation and improves regeneration.
Plantain: Have anti-inflammatory and wound-healing effects and promotes the regeneration of damaged tissues.
Melissa: Cleanses the skin, relieves inflammation and prevents moisture loss.
Thyme: Have moisturizing, softening, toning, healing, and astringent properties.
Chamomile: Have an anti-inflammatory and antibacterial effect and an additional lifting effect.
D-panthenol
Stimulates skin regeneration, normalizes cellular metabolism, and increases the strength of collagen fibers.
Molecular Hydrating Complex
Plant extracts
D-panthenol