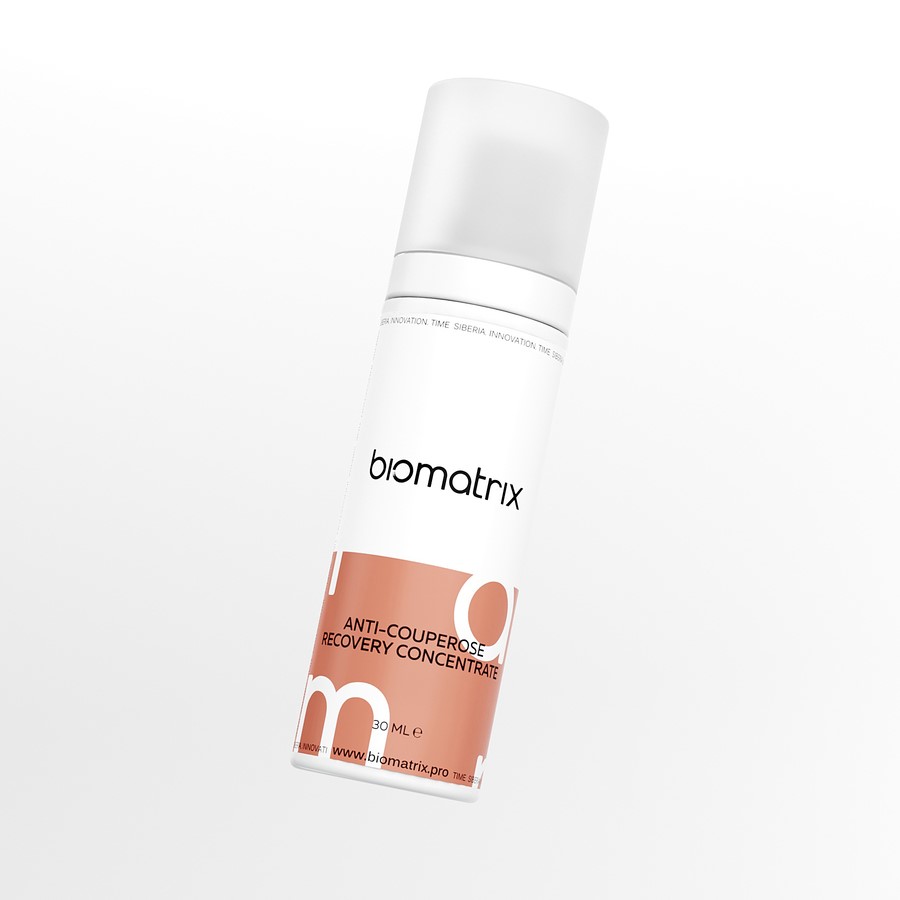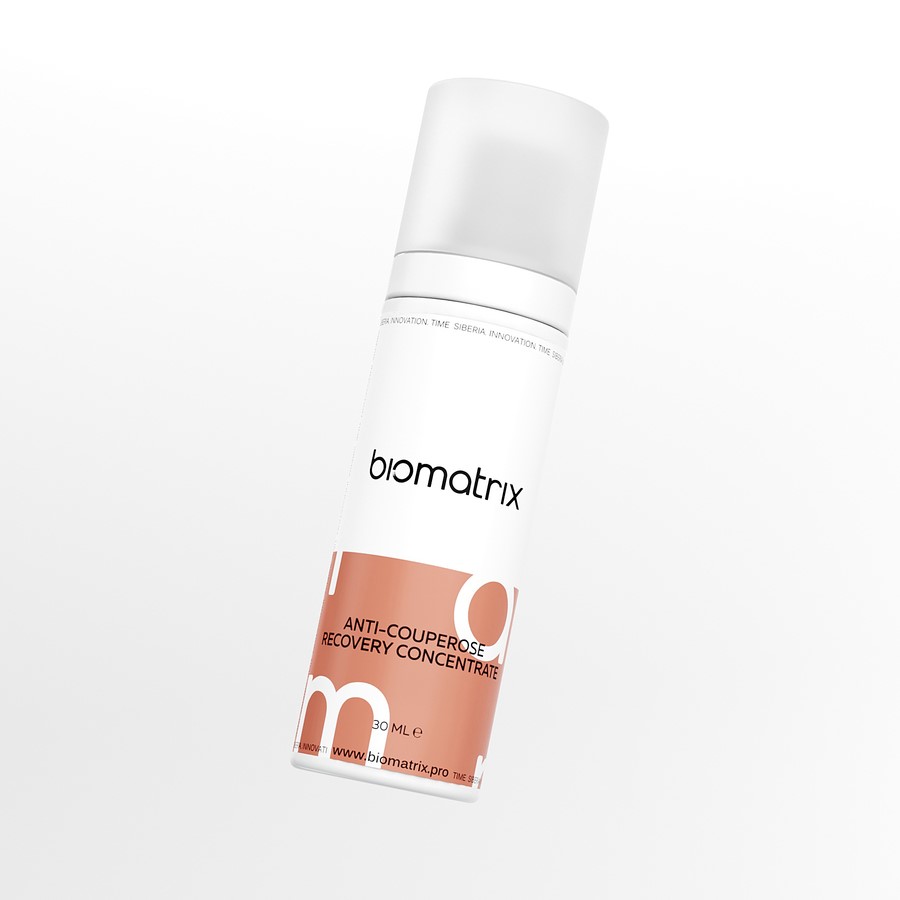 BIOMATRIX ANTI-COUPEROSE RECOVERY CONCENTRATE
Revitalizing concentrate against rosacea. Intensive care for skin with manifestations of rosacea. It has a deep anti-inflammatory and regenerating effect

Recommended in-home care as a stage of intensive care. It has anti-inflammatory, regenerating, and anti-couperous effect.
Relieves intradermal inflammation, reducing the severity of rosacea
Increases skin elasticity and strengthens the walls of blood vessels
Soothes irritated skin and relieves skin sensitivity.
Evens out tone and improves complexion.
The gel form of the concentrate promotes comfortable application
Sensitive skin
Couperose, rosacea
Violation of the epidermal barrier, dehydration of the skin
Decreased skin turgor
Revitalizing Anti-Couperose Concentrate prevents transepidermal moisture loss.
Complex Of Plant Extracts
Fills the skin with vitamins. Improves the quality of the skin and epidermis, as well as the qualitative composition of the skin.
Pueraria Lobata Extract
By attaching to the receptors on the cell membrane, it reactivates protein synthesis, tightening the skin and maintaining the physiological diameter of the vessels. Maintains the hydrobalance of the upper epidermal layers.
D-Panthenol
Stimulates skin regeneration, normalizes cellular metabolism and increases the strength of collagen fibers.
Low molecular hyaluronic acid
It has an anti-inflammatory effect, and works in the deep layers of the epidermis. It helps to strengthen the vascular bed and reduce sensitivity. Strengthens the walls of blood vessels.
Mannitol
It has a therapeutic effect on the skin when it is damaged. Mannitol heals the skin by neutralizing free radicals. It slows down premature aging of the skin and slows down the breakdown of hyaluronic acid, which is very valuable for the skin.
Plant extracts
Pueraria lobata extract
D-panthenol
Low molecular weight HA
Mannitol
Avoid contact with eyes. In case of contact with eyes, rinse with plenty of water
Individual intolerance to the components.