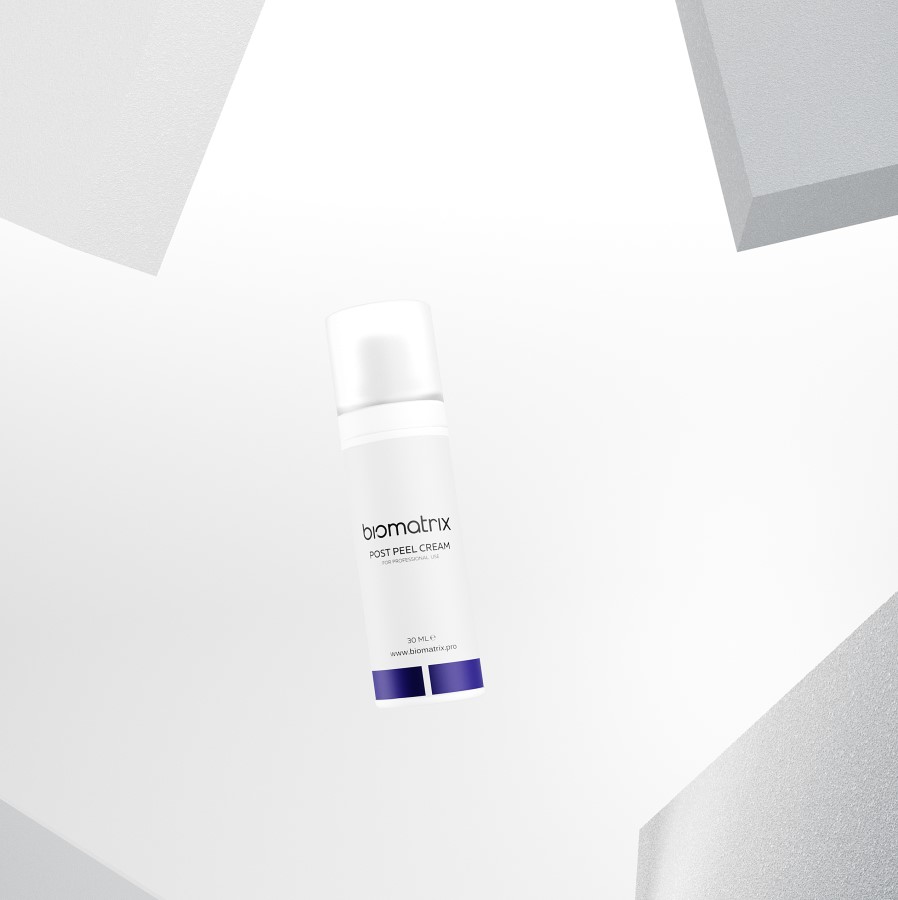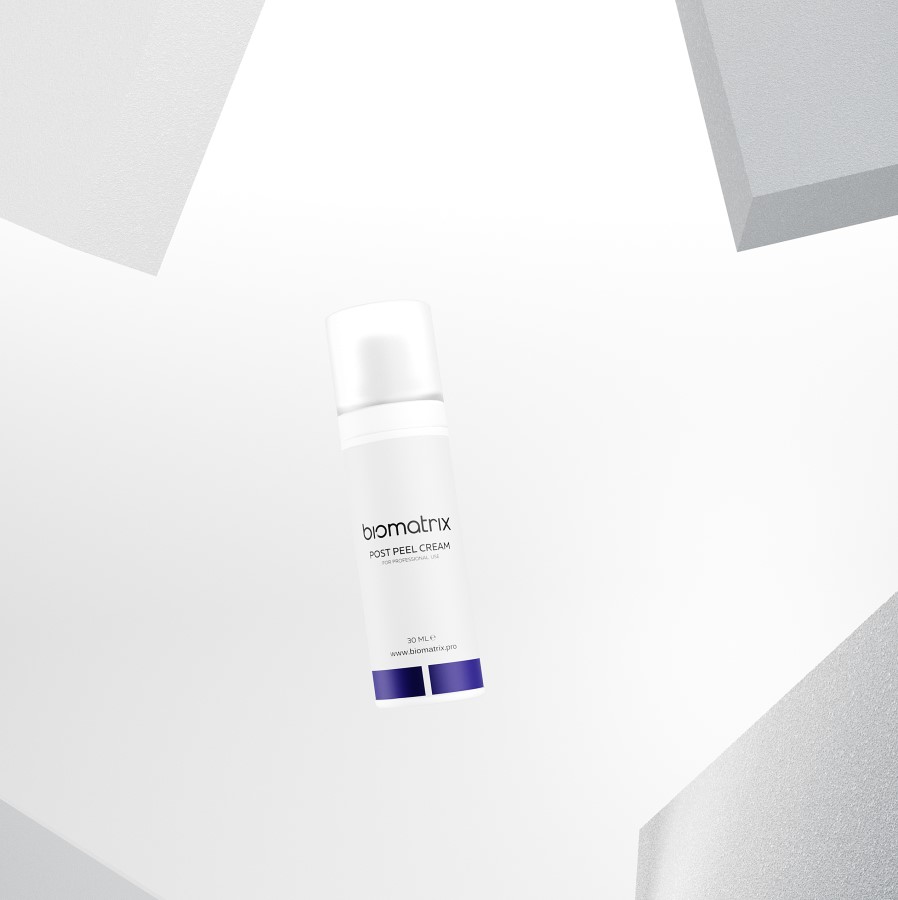 BIOMATRIX POST PEEL CREAM
Cold hydrogenated gel with glucanolactone and lactobionic acid. pH 3.5.
Cream in a bottle with a vacuum dispenser 30 ml
Reduction of the rehabilitation period and comfortable recovery after superficial medial and median peels, laser resurfacing and other aggressive procedures.
Protection during the procedure itself.
Everyday care in winter.
Bisabolol and Panthenol relieve itching, soothe and heal.
The cream intensively moisturizes and regenerates the skin due to low molecular weight of hyaluronic acid and glycerin content.
It helps to endure the early post-peeling period (peeling) comfortably and reduces the feeling of skin tightness.
It protects the skin from dehydration, and performs a barrier function.
Biomatrix post-peeling cream is an inverted emulsion that creates a lipid non-occlusive film on the skin surface that prevents moisture from evaporating from damaged skin surface.
By gradual absorption, the cream quickly restores damaged dehydrated skin areas. Great for reducing moisture loss during the winter heating season when the air is too dry
Panthenol
Water-soluble vitamin of group B (vitamin B5). Suitable for skin restoration in violation of the integrity of the skin caused by chemical peels.
It stimulates skin regeneration, normalizes cellular metabolism, and increases the strength of collagen fibers.
Bisabolol
This component is obtained by distillation of essential oil from chamomile oil. It has anti-inflammatory, antifungal, and antibacterial properties.
When applied to damaged tissues, it reduces the severity of edema and hyperemia.
Glycerol
Low molecular weight hyaluronic acid
Individual intolerance to the components.
Avoid contact with eyes. In case of contact with eyes, rinse with plenty of water.