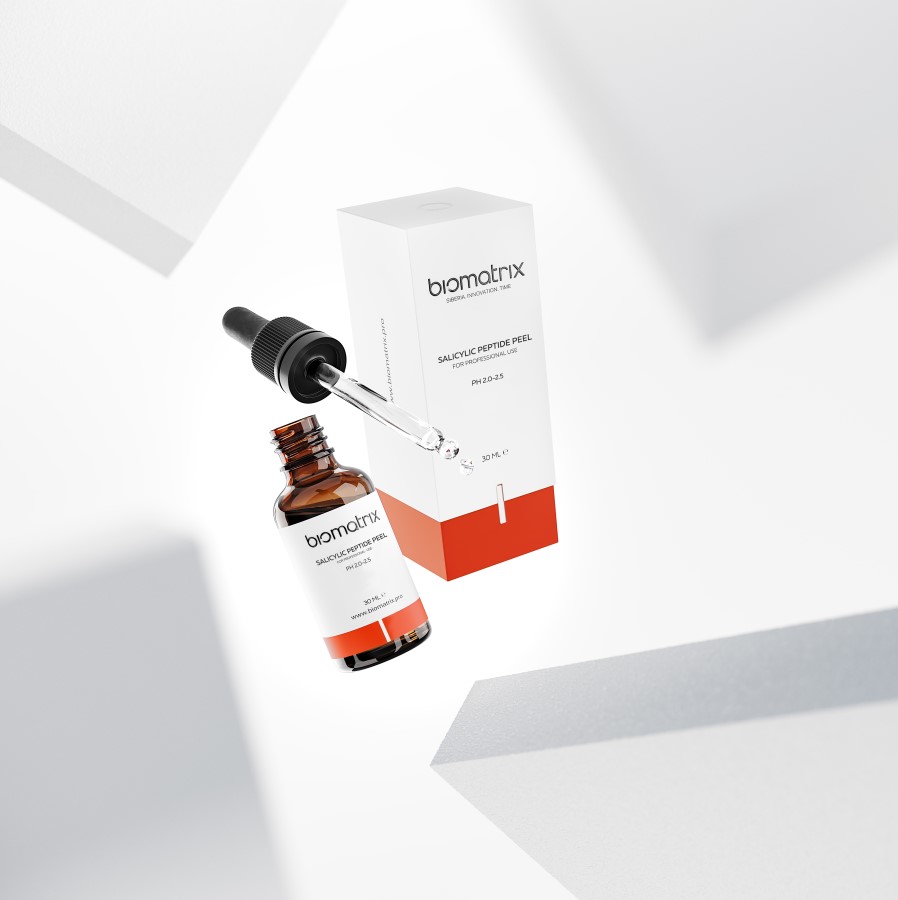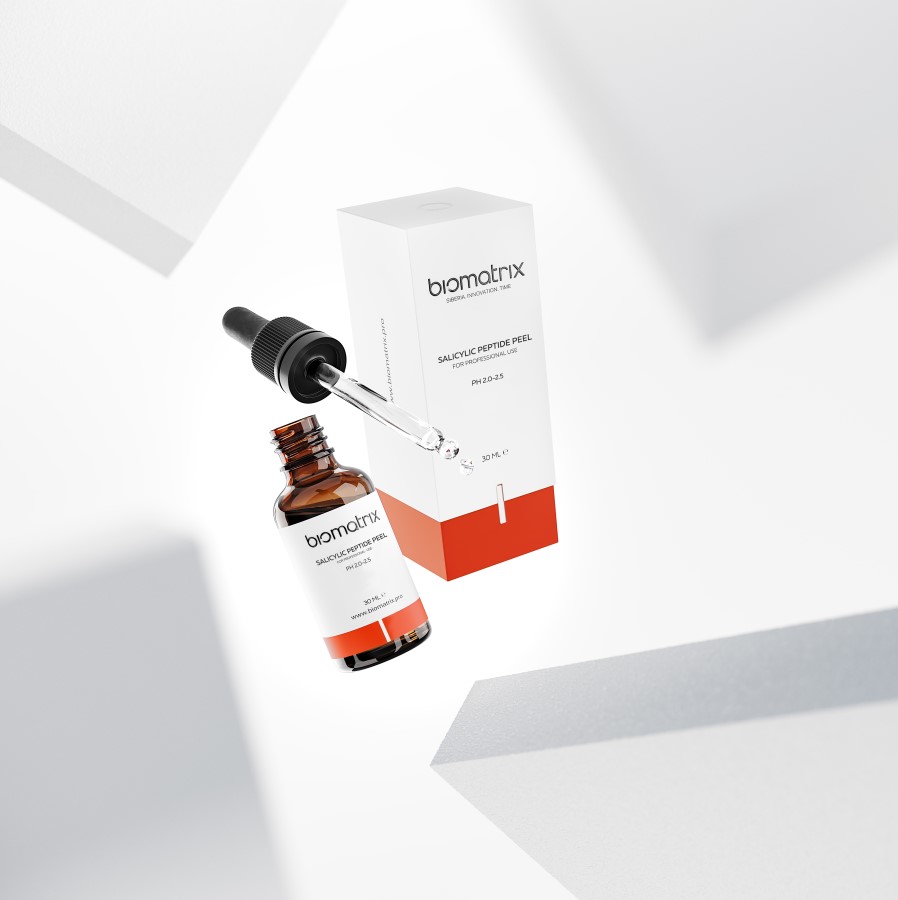 BIOMATRIX SALICYLIC PEPTIDE PEEL
Comfortable peeling. Great flash effect. Anti-acne effect. pH 2.0 - 2.5.

BIOMATRIX SALICYLIC PEPTIDE PEEL is a professional peptide peel based on propylene glycol. Peeling is based on tetrapeptide-15, which has an anti-inflammatory effect, and Artemide, an antimicrobial peptide. Salicylic peeling has a significant flash effect and anti-acne effect

Bottle with pipette cap 30 ml.
Acne (pustular and comedonal form)
Seborrhea
Post-acne scars, congestion
Violation of the microrelief of the skin
Hyperkeratosis
Oily skin, enlarged pores
Preparing for medium peels
Narrowing of pores;
Feeling of "fresh" and "breathing" skin;
Reducing the number of inflammatory elements and comedones;
Improving the relief of the skin;
Safety of use in patients with any phototype;
Easy and uniform penetration due to the base-propylene glycol (unlike competitive water-alcohol peels), reduced risk of adverse reactions, alcohol solutions dry the skin;
Powerful anti-inflammatory effect, reducing skin hyperreactivity, softening the skin's reaction to the action of aggressive environmental factors;
Antimicrobial action necessary for acne therapy, realized by the action of the peptide
Propylene glycol
Salicylic acid 15%
Artemide peptide
Tetrapepdid-15
Avoid contact with mucous membranes and eyes. In case of contact with eyes, rinse immediately with plenty of water.
Do not apply peeling to damaged areas of the skin.
Before use, test for sensitivity on the elbow
Violation of the integrity of the skin.
Active inflammatory process on the skin.
Herpes in the active phase.
Pregnancy and lactation.
Individual intolerance to peeling ingredients.