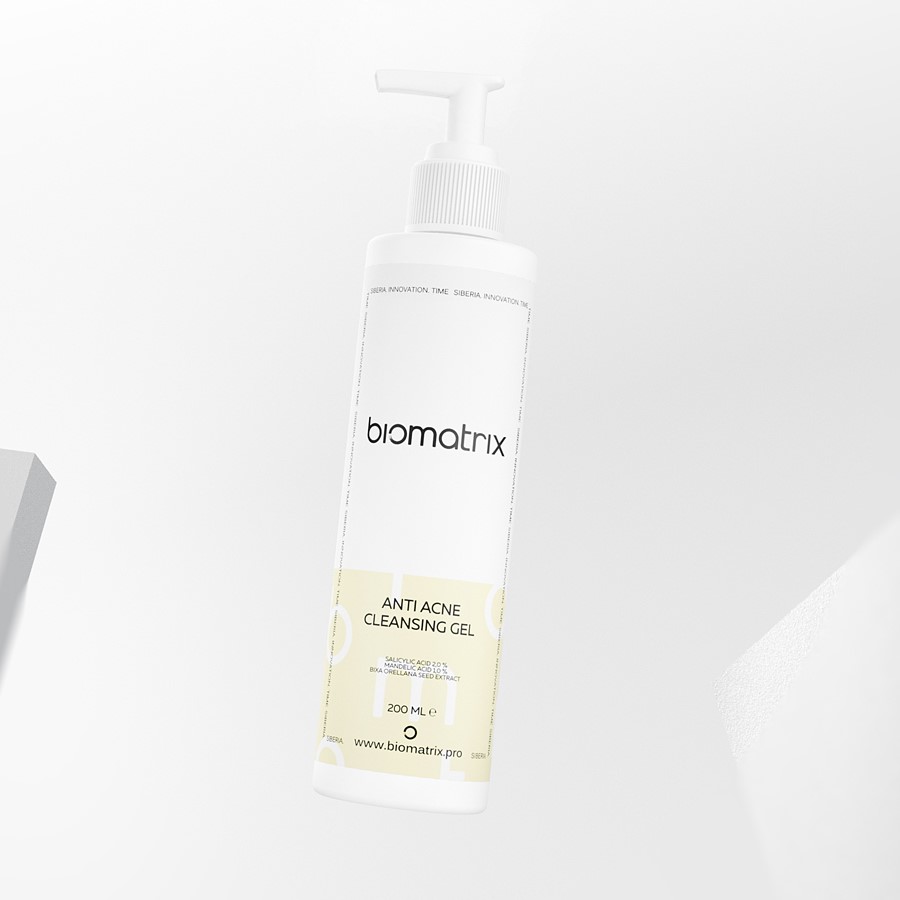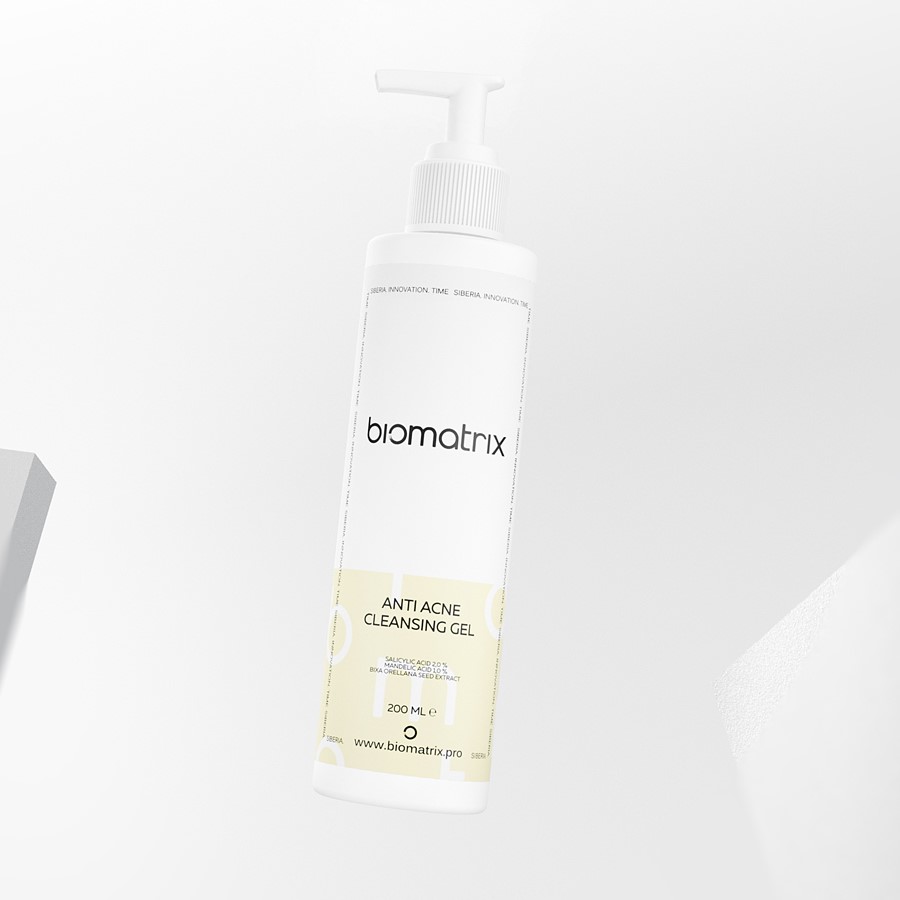 BIOMATRIX ANTI ACNE CLEANSING GEL
Acne Cleansing Gel
Washing gel ANTI ACNE CLEANSING GEL normalizes sebum production, eliminates skin rashes, and prevents their recurrence.

Cleansing gel with dispenser 200 ml
Hyperkeratosis, follicular hyperkeratosis, enlarged pores, comedonal acne, congestive spots, post-acne.
Suitable for daily care of oily and problem skin.
To increase efficiency, it is recommended to use other products of the ANTI ACNE series
Mattifies the skin, and makes the pores less visible while maintaining moisture
Penetrates deep into the pores, cleansing the skin
Contains Bixa Orellana extract, which reduces the production of sebum in sebocytes
Reduces inflammation on the skin after 4 weeks of use.
Apply a small amount of gel to wet skin of the face and eye area with massage movements, then rinse with water.
Salicylic acid 2%
At a therapeutic dose of 2%, it has a keratolytic, antiseptic, and anti-inflammatory effect. Suppresses the secretion of sebaceous and sweat glands. Restores the epidermis, and deeply cleanses the pores.
It loosens and destroys desmosomes (intercellular contacts), dissolves keratin plugs, and regulates the work of skin cells, thereby helping to exfoliate the stratum corneum, stop inflammation and cleanse pores.
Mandeal acid 1%
It has an antibacterial effect, cleanses pores of sebum and black spots, and normalizes the functioning of the sebaceous glands.
Complex of super soft surfactants
Provides gentle cleansing of the skin without damaging the skin barrier. Does not contain sulfates.
Soft surfactants do not disturb the lipid balance of the skin and have a regenerating effect.
Bixa orellana extract
Penetrating deep into the pores reduces sebum production in sebocytes, which was stimulated by steroids and IGF-1.
Reduces the appearance of pores and breakouts while keeping skin hydrated.
Reduces oiliness and shine of the skin.
Avoid contact with eyes. In case of contact with eyes, rinse with plenty of water.
Individual intolerance to the components