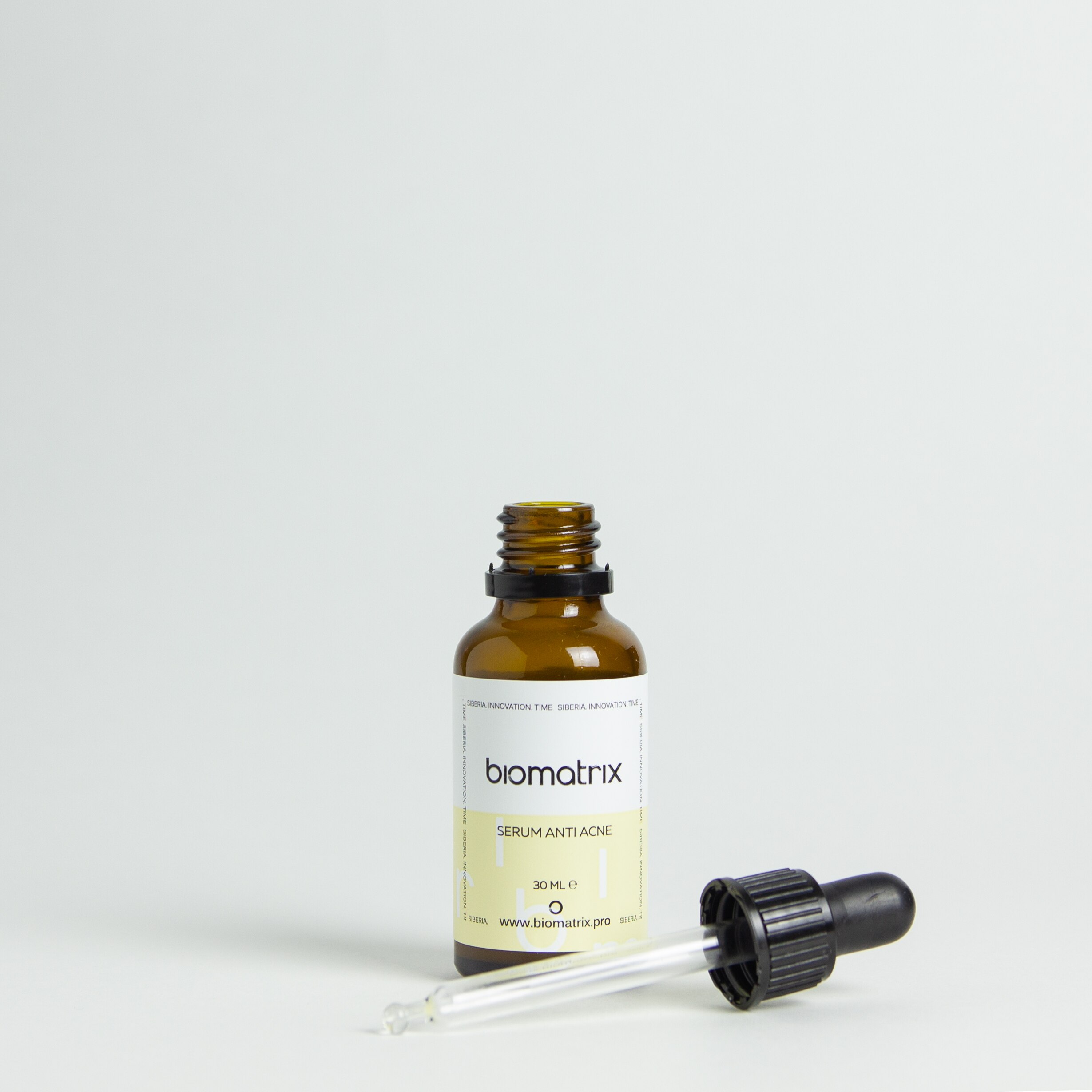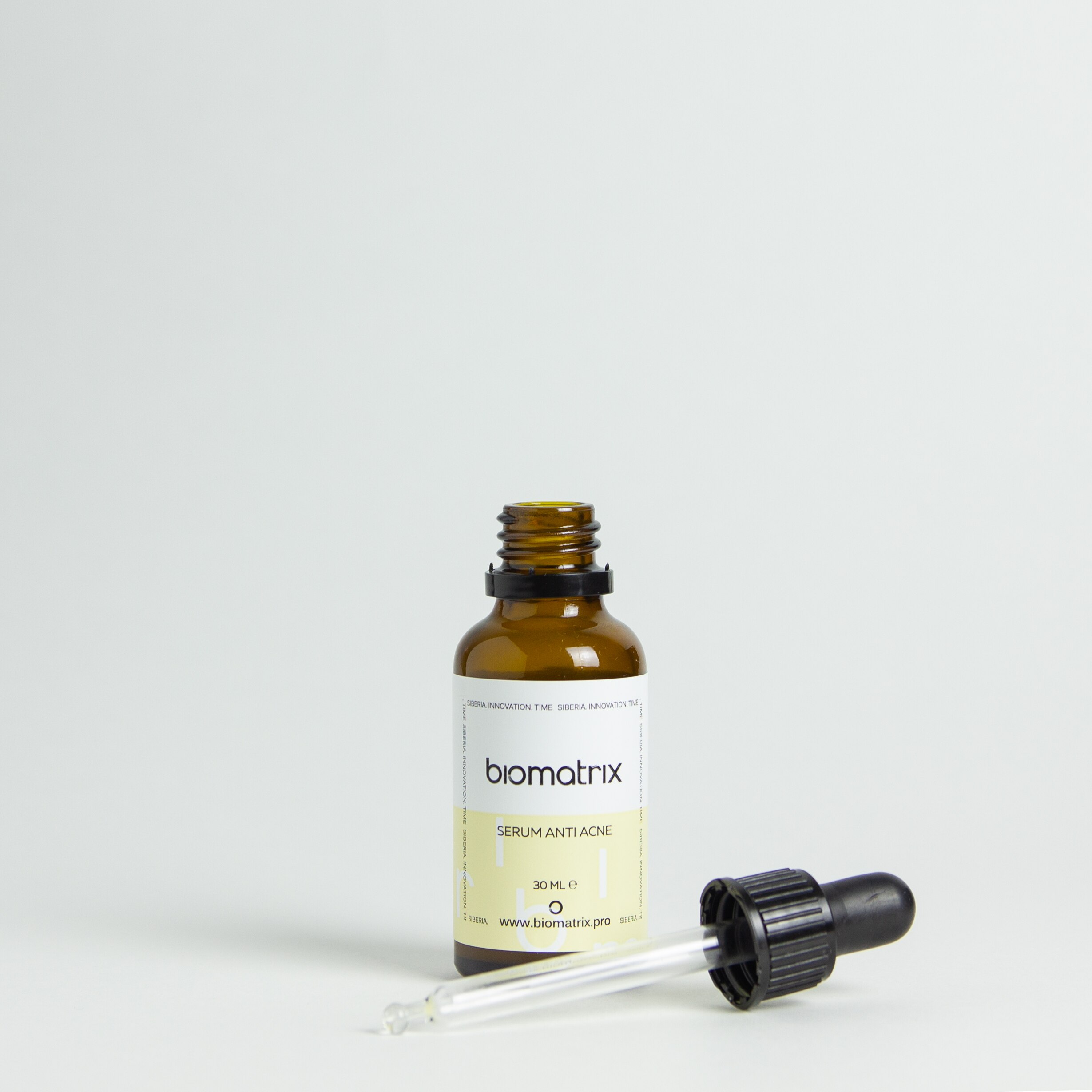 BIOMATRIX SERUM ANTI ACNE
Serum Biomatrix against acne
Bottle with a pipette cap 30 ml
Oily skin
Enlarged pores
Congestion
Post-acne
Inflammatory elements
Comedones
Lightweight, comfortable texture
Non-comedogenic serum
Active ingredients that have anti-inflammatory and antimicrobial effects, normalize the production of sebum
Does not contain sulfate and parabens, alcohols, and other substances that have a potentially irritating effect
Post-procedure salon care: Apply immediately after the peeling procedure, for example, after superficial peels. The final stage of non-invasive care procedures
In home post-procedural care: After medium and deep peelings from the 1st day (the day of the procedure) and for 3 subsequent days, the serum is applied 5 times a day, then 1-2 times a day
To enhance the effectiveness of procedures, ANTI ACNE serum must be applied daily to previously cleansed skin. Especially effective as a "night" care.
Avoid contact with eyes. In case of contact with eyes, rinse with plenty of water.
Individual intolerance to the components.
Không dung nạp cá nhân với các thành phần.