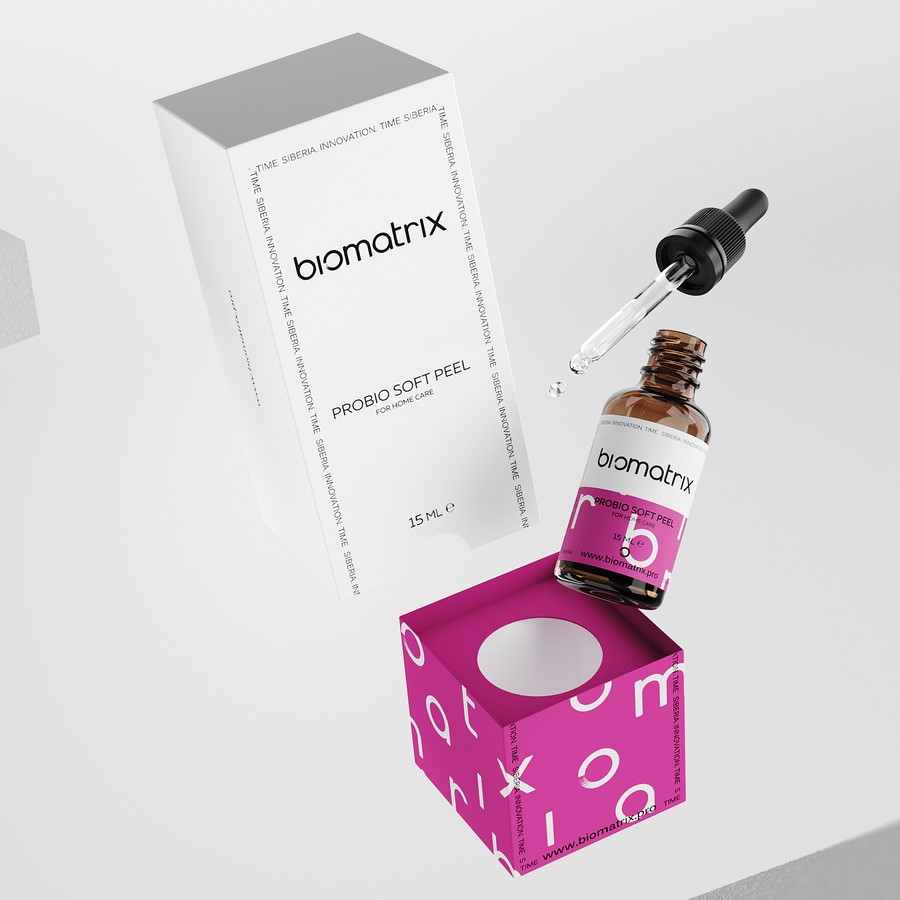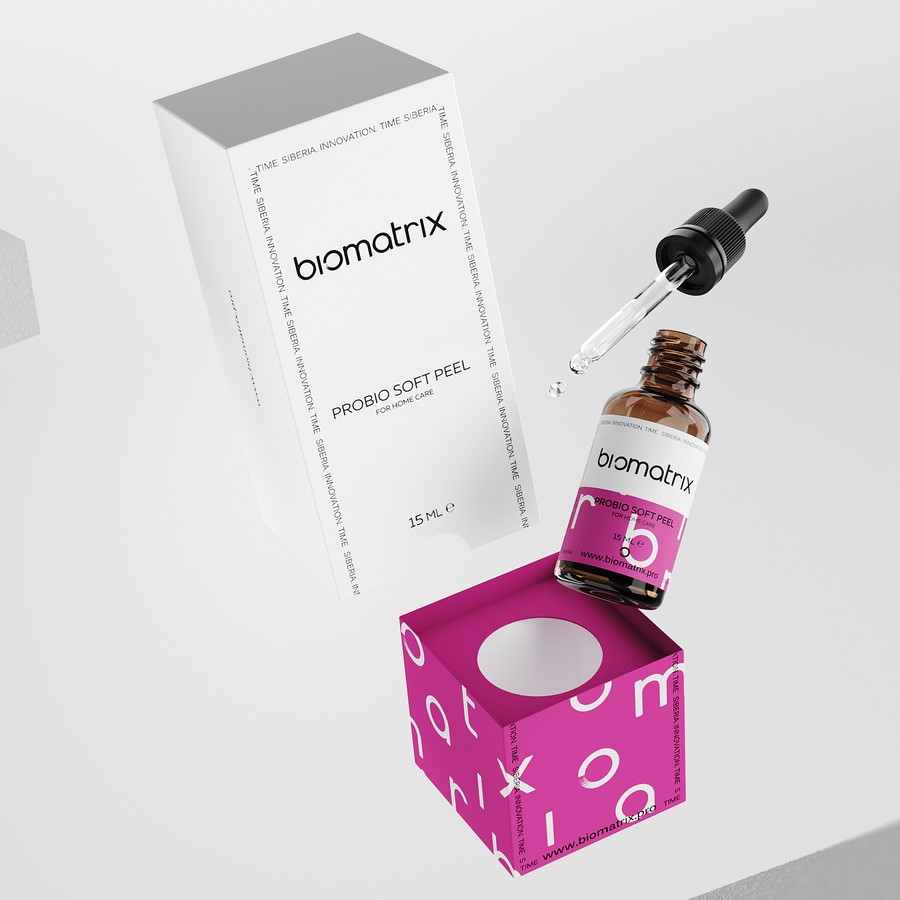 BIOMATRIX PROBIO SOFT PEEL FOR HOME CARE
Probiotic peeling for home use DMAE 5% - rejuvenating result from an injection. Prolonged hydration
Bottle with pipette cap 15ml
Dehydrated and atonic skin, signs of photo- and chrono-aging, hyperkeratosis, increased skin hydration, increased skin density.
Peeling is prescribed in-home care by a specialist trained by Biomatrix
The gentle concentration of acids allows the peeling to gently attract moisture to the surface layers of the epidermis.
Gluconolactone and bacterial lysates reduce transepidermal water loss.
Even out tone and improves complexion.
DMAE promotes the removal of the aging pigment, lipofuscin, from cells.
Help reduce the appearance of hyperpigmentation
Intradermal moisturization
The combination of lactic, glycolic, and lactobionic acids act on different mechanisms for attracting moisture to the dermis – both through the vascular bed and through increased fibroblast activity. In response to the production of glycosaminoglycans in the dermis, moisture and nutrient retention are increased, thereby improving skin quality.
Obstacle transepidermal moisture loss
The complex of lysates of bacteria and gluconolactone improves the adhesion of horny scales, ensuring the safety of its moisture in the deep layers of the dermis.
High molecular weight hyaluronic acid lays on the skin's surface with a breathable film to preserve the skin's moisture.
Fight the signs of aging
DMAE enhances the skin's ability to regenerate, maintains the standard structure of collagen and elastin, and improves blood circulation and skin nutrition, which helps to increase its elasticity and overall rejuvenation. DMAE also has a strong antioxidant effect and protects skin cells from damage by free radicals. DMAE promotes the removal of the aging pigment, lipofuscin, from cells.
Lactic acid 7%
Gluconolactone 2%
Lactobionic acid 1%
Bacterial lysates
Propylene glycol
DMAE 5%
Glycolic acid 2%
Hyaluronic acid