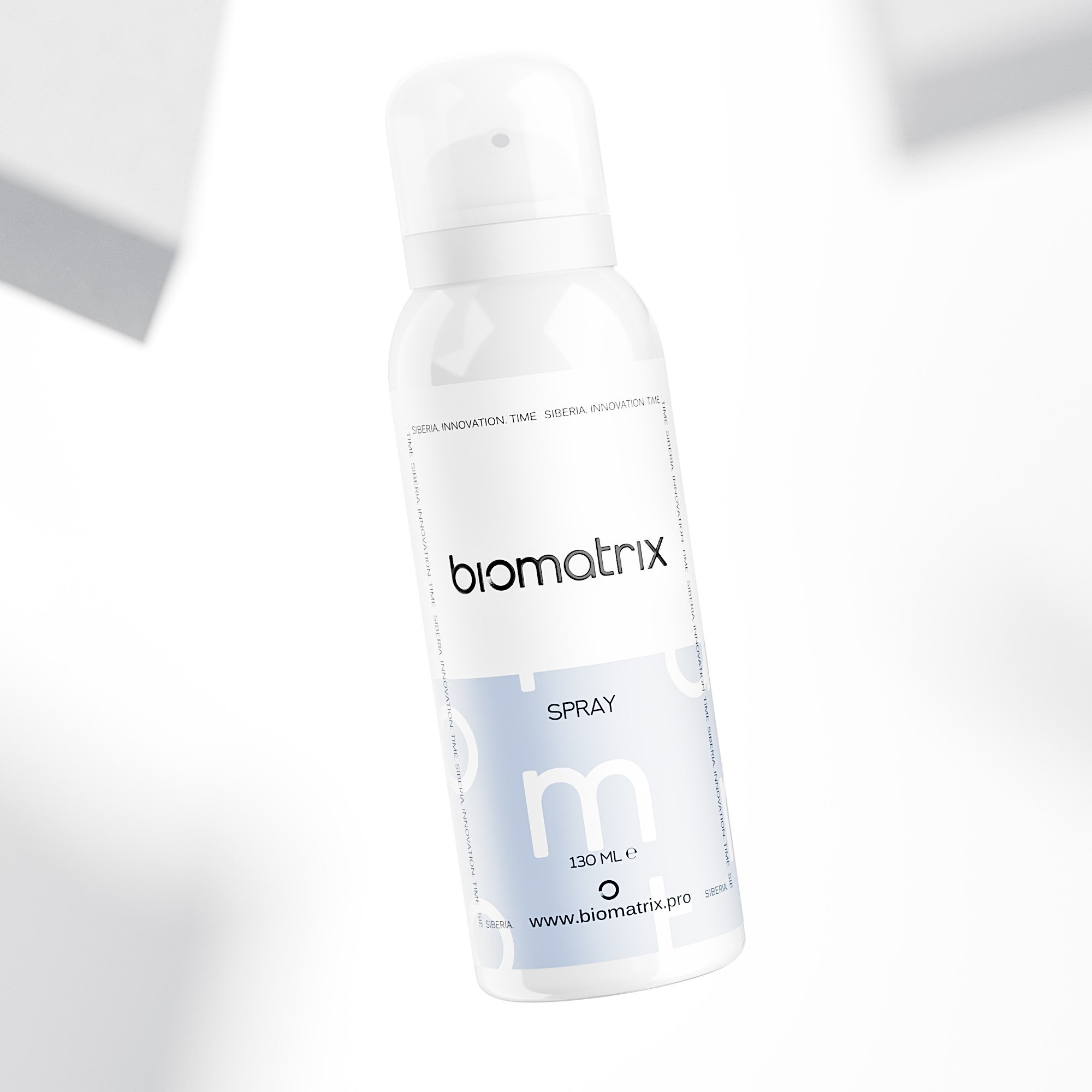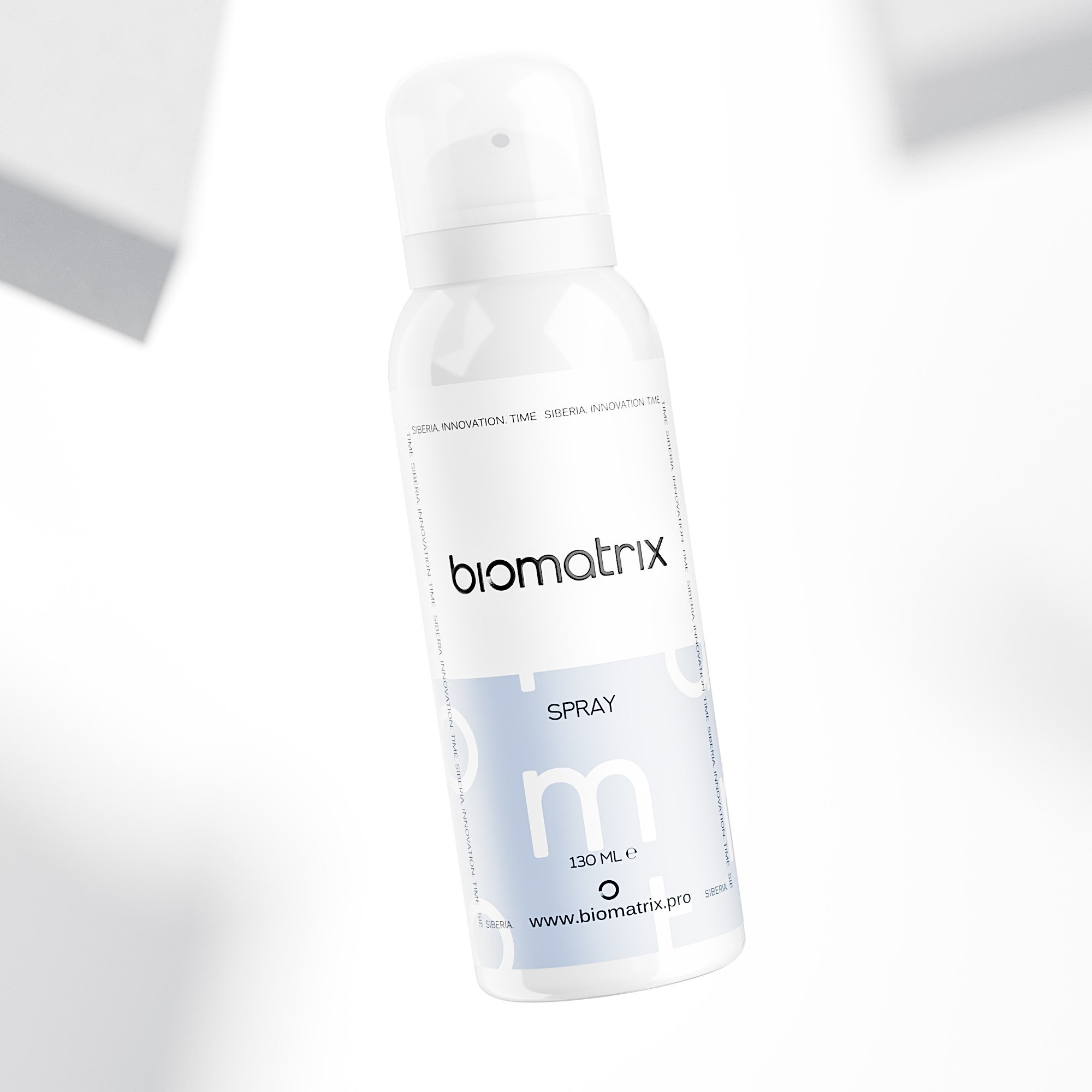 BIOMATRIX SPRAY
Spray to shorten the recovery period
The product is intended to reduce the recovery period after aesthetic procedures (peelings, dermabrasion, laser procedures, epilation, etc.), as well as to enhance the effect of these procedures.
After application, the Biomatrix spray forms microfilm on the surface of the skin, gives softness and gives a feeling of freshness and comfort, and relieves local skin irritation
Active components that make up the drug, such as hyaluronic acid, bisabolol, allantoin, D-panthenol, and Aloe vera
Anti-inflammatory (leveling redness, irritation),
Antiseptic
Emollient (restoring the elasticity of the epidermis)
Hydrophilicity, which promotes hydration and penetration of active ingredients
Due to the activation of the regeneration process and active stimulation of metabolism the spray helps to restore (heal) the tissue
During the rehabilitation period, Biomatrix spray
Reduces the severity of inflammation
Reduces tissue swelling
Eliminates burning, redness
Moisturizes the skin
Helps restore the epidermal barrier
Has a regenerating (wound-healing) effect
Hyaluronic acid has an anti-inflammatory and bio-stimulating effect. Accelerates regenerative processes
Bisabolol has an antiseptic, anti-inflammatory effect. Accelerates regeneration.
Allantoin has an anti-inflammatory, antiseptic effect, softening effect, and stimulates the regeneration process.
D-panthenol stimulates regeneration. Normalizes cellular metabolism
Aloe vera has antioxidant, anti-inflammatory, and bactericidal, improves the penetration of active substances
PROTOCOL OF PROCEDURES
Professional use
Spray the spray after the end of the procedure (laser rejuvenation, peeling, injection methods, etc.) at a distance of 25-30 cm from the skin surface for several seconds, after shaking it. Apply in 2-3 layers.
Home care
Assign the patient to home care with a recommendation to apply to the skin during the first 3 days after the procedure, and apply 5-6 times a day. Then 2-3 times a day during the entire rehabilitation period.
The cylinder is under pressure
Protect from drops and bumps
Do not pierce or burn the can even after the end of the spray
Do not open
Do not store at temperatures above +50°C
Keep out of the reach of children
Avoid contact with eyes
For external use only.
Hypersensitivity to the components of the spray
In case of allergic reactions, discontinue use